Late summer 2014. Jon Philips was introduced to me by a common friend. After a couple of weeks he asked me to play with him a short gig during his friend's wedding. One song was his own composition and a wedding gift to his friend. "I don't play any wedding gigs but let me hear your song" - I said. I was quite surprised - it was a very nice tune.
A few days later we met to jam together. After a few hours we recorded the guitars just to memorize the things.
Next day I listened to the recording again. Whoa! Our performance was terrible. The reason was probably a bottle of vodka which "disappeared" last evening.
But I was again excited by the tune. I proposed a full production to surprise his friend and "immortalize" the song. We worked some time to get the proper sound and to find a cool arrangement, recording the tracks one by one.
And finally, after around 3 weeks the final version of "my love" was born...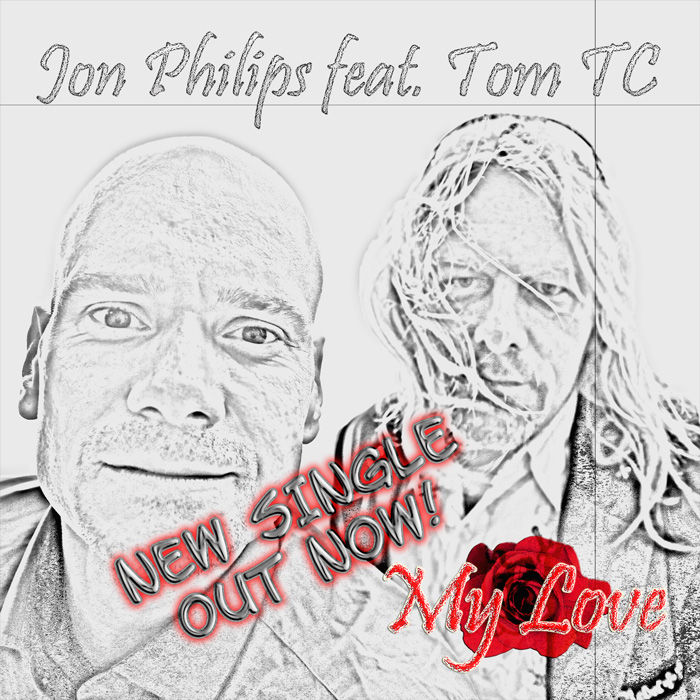 ©2014 Music and lyrics by Jon Philips. Acoustic guitar by Jon Philips. Arranged, recorded and produced by Tom TC. Electric guitars, bass and keyboards by Tom TC.
Recorded at Mel Pim Studio Vienna.

LEGAL NOTICE AUDIO/VIDEO/PHOTO
All rights reserved. Unauthorized hiring and lending prohibited. Unauthorized copying, public performance and broadcasting prohibited - except for promotion purposes directly concerning Tom TC and/or produced artist.